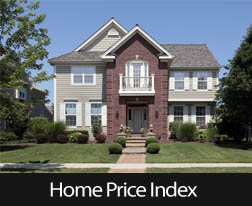 Home prices increased across the S&P Case Shiller 20-City Home Price Index in September. According to the 20-City Home Price Index, Year-over year home price gains increased to 5.50 percent from August's reading of 5.10 percent. 17 cities posted higher year-over0year price gains in September as compared to August.
Western cities led price gains with San Francisco, California reclaiming its lead with a year-over-year gain of 11.20 percent in September. Denver, Colorado followed with a year-over-year gain of 10.90 percent and Portland, Oregon achieved the third highest year-over-year home price gain of 10.10 percent. Phoenix, Arizona had the longest consecutive run of year-over-year price gains for ten months and had a year-over-year gain of 5.30 percent.
Month-to Month Home Prices Indicate Stronger Housing Markets
After seasonal adjustment, the 20-City Home Price Index reported a month-to-month gain of 0.60 percent in September with home price gains in 19 cities. David M. Blitzer, Chairman of the S&P Indices Committee, said that home prices are growing at more than twice the rate of inflation. While this is good news for home sellers, it also means that home buyers are finding that home prices are rising faster than other economic sectors. Rising home prices present a challenge for first-time and moderate income home buyers. First-time buyers drive housing markets as their home purchases bring new demand into the market and allow current homeowners to move up to larger homes.
Mr. Blitzer also said that in spite of widespread media coverage of the Federal Reserve's likely plan to raise its target federal funds rate from 0.00 to 0.250 percent to 0.25 to 0.50 percent in December, the increase in the federal funds rate should not cause an major rise in mortgage rates, which are expected to stay near 4.00 percent for a 30-year fixed rate mortgage.
Based on readings for national median income, median home price and average mortgage rates, Mr. Blitzer said that affordability for homeowners within the median income range who were buying median priced homes had "slipped recently."
Year-end reports on housing markets and general economic conditions will likely cause adjustments to forecasts for home prices and affordability. Strong labor markets may improve affordability for home buyers and the actual impact of any Fed move to raise rates will influence housing markets and home prices in 2016.